Plating barrels make for mass galvanic plating of 16px; pieces.
Barrels are made from polypropylene (PP) or polyethylene (PE500, PE1000). Barrel shell and cover are equipment with suitable perforation according dimension and kind of goods, which is plating in this barrel. Basic dimension goes from inside dimension of hexagon SW. Length of barrel is selected according customer´s requirement.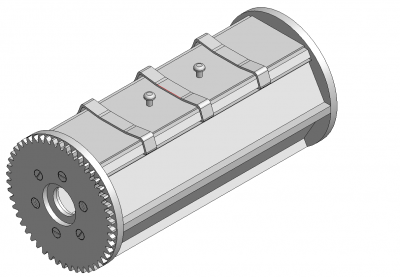 Gear wheel is welded to barrel shell or screwed through plastic screw to front.
Barrels are completely welded by method "butt welding", it means that all connected parts are along whole surface melted and mechanically welded under pressure. This way of manufacture guarantees high stability and lifetime.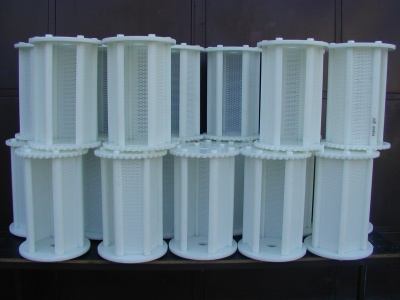 >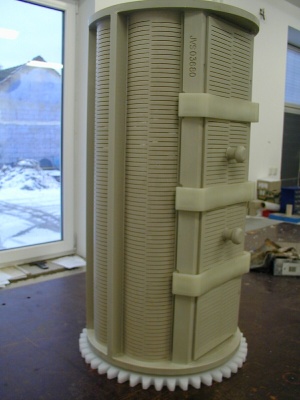 Peforation of barrrel shell
Vertical perforation-vertical perforation with recessing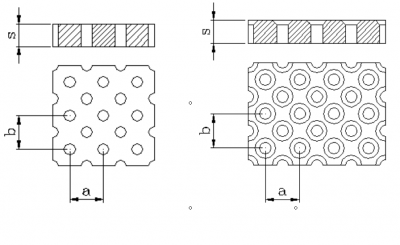 Diameter of hole from 1 mm.
Note: vertical perforation is recommended for all dimensions. Recessing elevates lifetime of perforation.
Vertical perforation with grooved recessing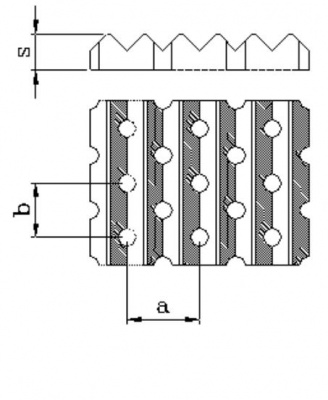 Grooved perforation-grooved perforation with recessing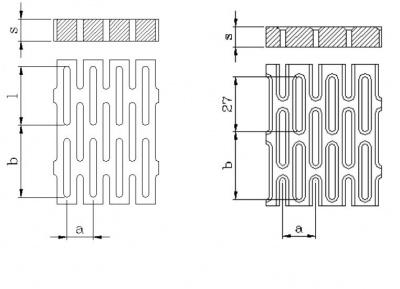 s - (mm) – wall thickness
a - (mm) - horizontal pitch of holes
b - (mm) – vertical pitch of holes
l - (mm) - lenght of groove
groove width

(mm)

Max.wall thickness

(mm)

Max.wall thicknes with recessing

(mm)

1,5

8

10

2

10

12

3

15

20

4

20

25
Types of barrels:
Hexagonal barrels
Type : SW 250 / D380 B0029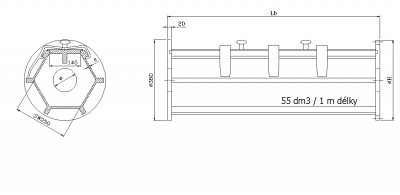 Type : SW 340 / D480 K1077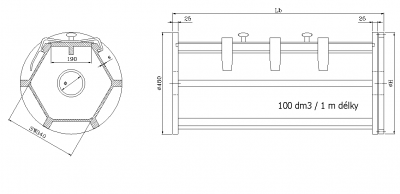 Type : SW 380 / D510 B0014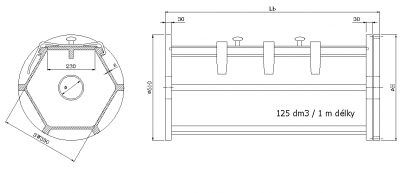 p>
Type : SW 420 /D570 K1162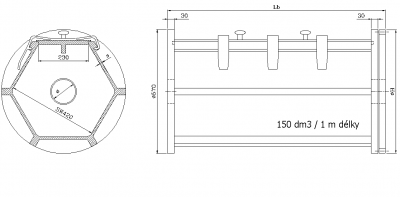 Segmental barrels
Type : P340 / D445 A00152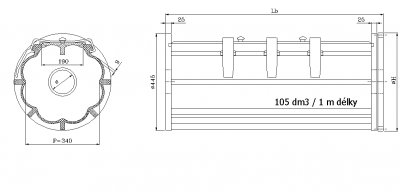 Type : P395 / D500 SEG500